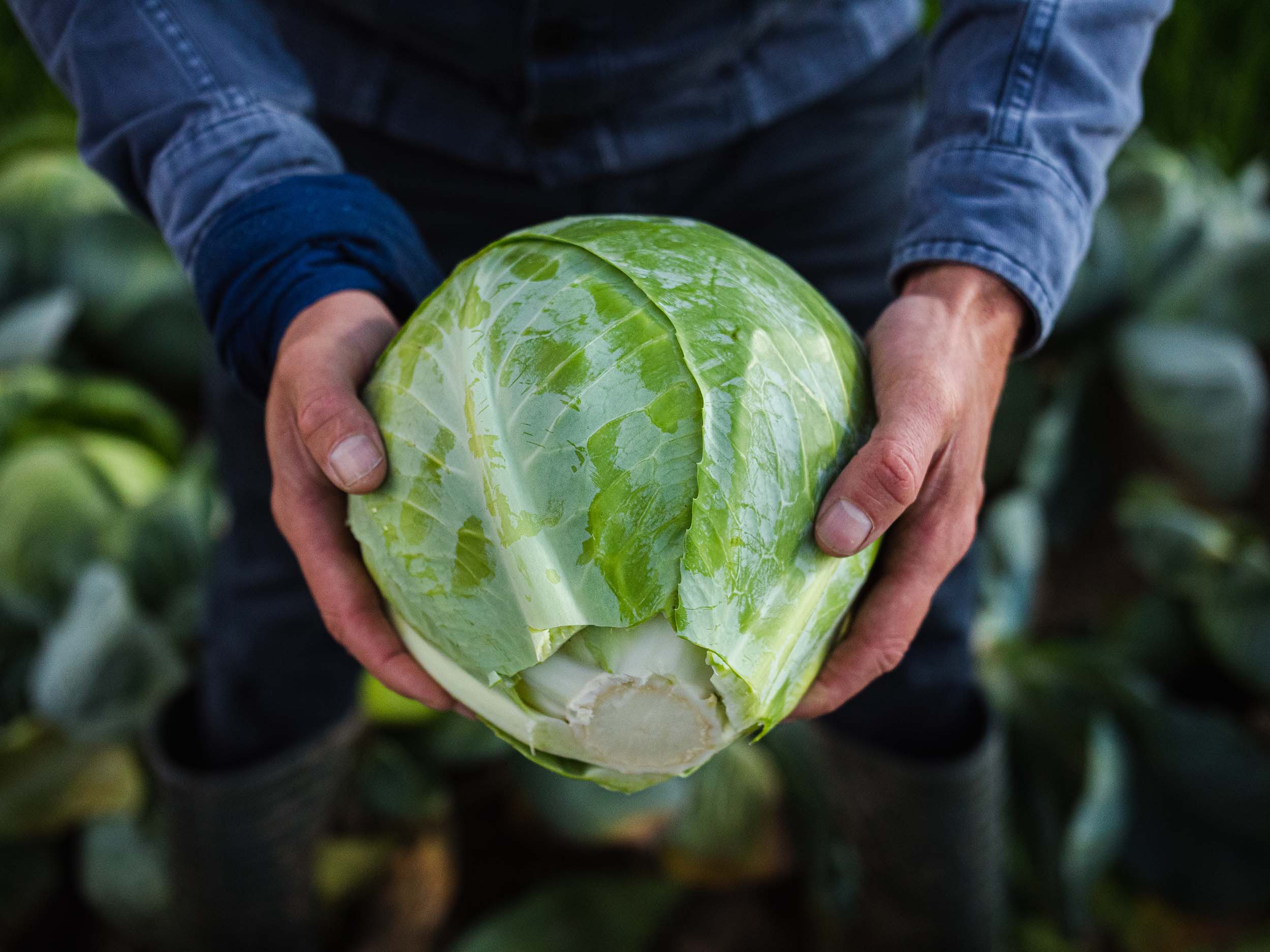 R&D Internship Brassica Breeding
R&D Internship within the Brassica Team
Are you a student with a strong interest in plant breeding and looking for a 4th-year graduation internship? Who is curious about how to create better Brassica varieties to enrich people's lives with healthy food? In a safe learning climate with well-trained supervisors? If so, read on…
Start date from mid-February 2023 till July 2023, or possibly longer
30 – 37,5 Hours per week
What you will be doing
During your internship at Takii Europe, you work side by side with Takii's Brassica breeders and learn the workflow of cabbage breeding. This unique timeframe allows you to see all the phases of the breeding process, from the field to the production of seeds. You will also have the opportunity to collaborate with the Phytopathology laboratory. Black rot (Xanthomonas spp.) is a destructive pathogen affecting Brassica crops worldwide. The spreading of the disease can also happen via seed. Therefore all the seeds must be adequately disinfected. You will be researching and performing different seed disinfection methods, comparing the current in-house method with the methods reported in literature. You will be assessing the effectiveness and the effect on the germination rate of the seeds. You will develop the ideal protocol for seed disinfection of Brassica breeding seeds.
Furthermore, you will test pollen viability in different conservation methods and environmental conditions with a Pollen analysis machine. The goal is to assess the variability of pollen quality in different conditions and suggest a possible pollen conservation method.
Summarized; 
Conduct literature research on different disinfection methods;
Plan and perform disinfection test;
Perform germination tests;
Collect pollen in different stages and analyse its viability;
Collect and analyse results;
Take part in the regular Breeding activities, including performing hand pollination of brassica crops, evaluating biotests of brassica diseases and assisting the Breeders in the field evaluation and selection of cabbages.
What we expect from you
A strong interest in plant breeding;
Higher professional education (HBO) level, (4th year graduation internship, 'HAS Hogeschool' for example);
A good level of English, both in writing and speaking;
Experience with Excel and data analysis;
Enthusiasm, proactiveness and willingness to get things done;
To be able to work independently but also have a generous team spirit because you understand that collaboration always leads to better results.
What we do for you

We offer you an exciting and challenging internship where you have the opportunity to learn and initiatives are valued. You will be free to steer your research project and have space for self-development. Your internship supervisor will support you during your internship and provide you with a safe learning climate. During your internship, there will also be time for your assignments from your education. As a Takii intern, you can count on a good compensation.
Introducing Takii
Takii Europe is an ambitious and innovative company in vegetable and flower breeding. Takii exists to make the world a little happier. With our motto "creating tomorrow today" we consider it our mission to enrich people's lives by breeding unique vegetable and flower varieties and producing and selling seeds. Takii originally began as a Japanese family business. We are proud of its rich tradition. With independent branches worldwide, Takii is at home in every culture. Also in the Netherlands.
How we do things
Takii Europe may be characterised as an intentionally flat organisation. This means that we are all available to one another, because only together can we reach our goal. Our people are team players for whom quality, respect, and reliability come naturally. Everyone at Takii takes their responsibility and shows initiative. We consider this very important because Takii wants to be an agile customer-oriented company.
Apply now!
Will you join our team to create tomorrow's world today? We are looking for that one unique student and if that's you, we would love to receive your application! Click on the "Apply Now" button to send your CV and motivation letter to Aukje van der Ree, HR Advisor. If you have additional questions regarding the internship and the breeding team, contact Barbara Cerquetti by mobile at +31 634 078 767 or through e-mail via bce@takii.eu
Want to know more about Takii? Visit our culture page on this website. Also, don't forget to take a look at www.takii.eu and be sure to follow our LinkedIn account.
Application
We would like to receive your CV and short motivation. You will immediately receive a confirmation of receipt from us.
Introductory meeting
If we see a match, we will send you an invitation for an introductory meeting. This can take place via Teams or on location. During this interview you will meet your internship supervisor and there will be time to discuss the internship activities or assignment in more detail.
Offer
This is followed by signing your internship agreement and congratulations on your new internship! We look forward to seeing you on your first day of internship at Takii Europe!