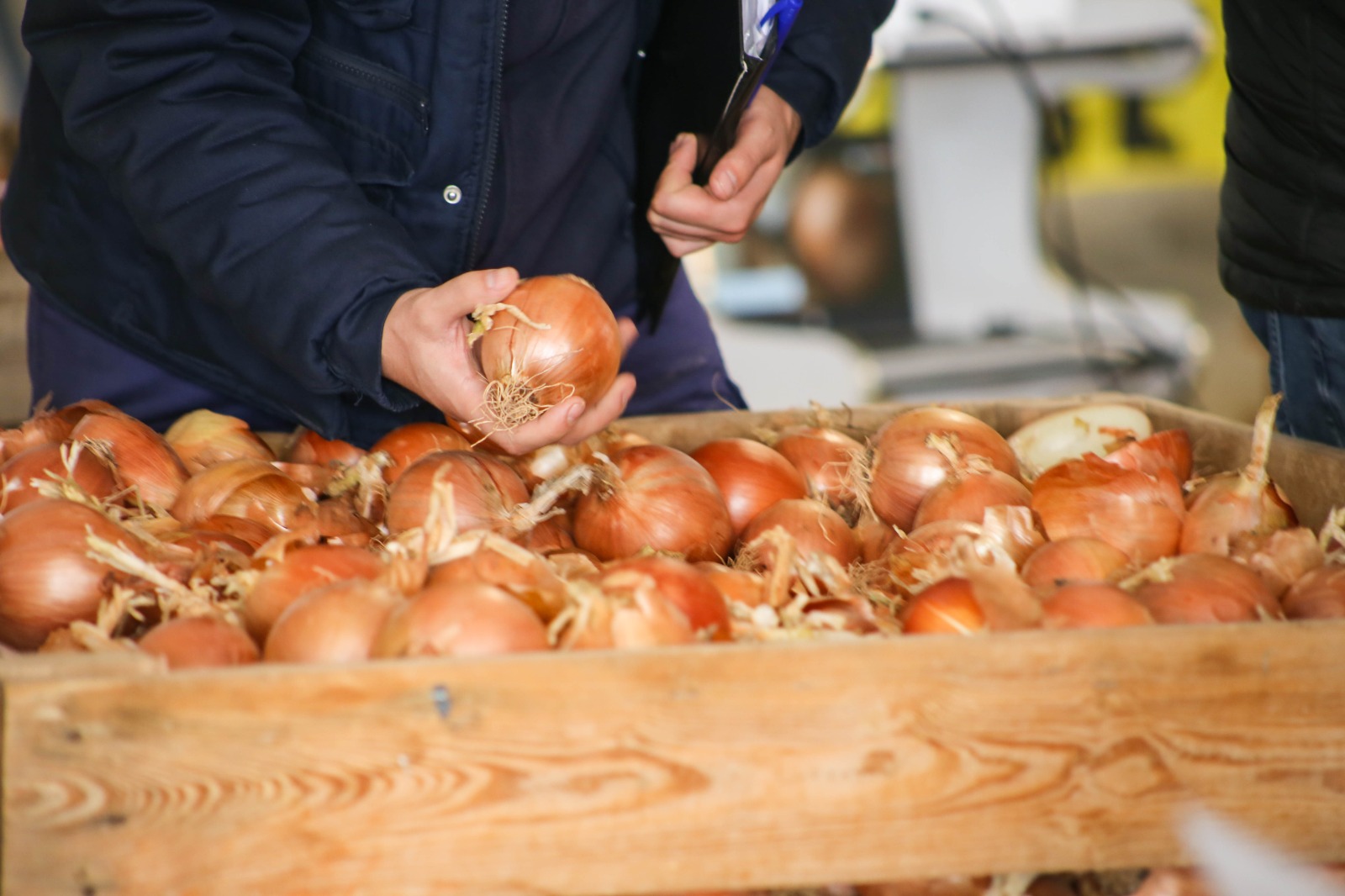 Sales Account Manager Italy
Takii Europe is a subsidiary of Takii & Co., Ltd. in Japan, one of the world's leading breeders of vegetables and flowers. Headquartered in De Kwakel, The Netherlands, we cover the European, Middle East, African and Central Asia markets of our parent company. Across multiple countries, we manage breeding stations, production sites and sales offices, contributing to the supply and promotion of a wide assortment of vegetables and flower varieties to professional growers and the home garden market.
Sales Account Manager Italy
Preferably based in the north of Italy (Emilia-Romana)

 

Full-time 

 
In response to emerging market demands, we are searching for an experienced Sales Account Manager to help us develop our vegetable sales to professional growers in Italy.
We are particularly on the lookout for a self-starter with an entrepreneurial spirit that brings experience and a network in horticulture.
Responsibility 
Sales of onion and cabbage varieties via a direct (dealer) network in Italy.

 

Enable sustainable and structural sales growth in Italy through building and maintaining solid partnerships with distributors, dealers, growers and grower organisations

Identifying opportunities that bring value to our customers and Takii

Introduce new varieties in cooperation with Portfolio Managers and Product Managers

Develop and execute business- and account plans aligned with the company objectives

 

Set and monitor sales targets, KPI's and cost budgets 

 

Report promptly on sales and developments to the Senior Account & Product Manager Vegetables

(based in Spain)

 

responsible for South Europe 
Requirements / Skills
Entrepreneurial spirit and a self-starter

 

Excellent communication and negotiation skills

 

Customer-focused and result-driven

Excellent relationship management and internal and external teaming skills

The ability to analyse a problem and find the ideal solution in a timely, efficient manner

Excellent command of the Italian language

Proficient in English at a level to interact with colleagues abroad

Knowledge of sales forecasting software and MS Office (MS Excel in particular)

You will work from your home office and will be required to travel extensively within Italy (60-70%) and to Takii offices abroad (10%) 

 
Education
University degree in Commerce, Agriculture (or equivalent) 

 
Experience
You bring the experience of at least three years as a Sales Account Manager (or equivalent) and a network in horticulture

 

Experience in the Italian onion market is a plus
What we offer
Working at Takii stands for working at a financially solid and vigorously growing family company. We offer a challenging position in an international organisation with room for initiative and personal development. Initiative and result are rewarded with a great remuneration package and excellent secondary working conditions.   
Information 
Please contact Erik Vesseur, Head of Sales EMEA, via email at eve@takii.eu or telephone: +31-615028205. 
Application
Please apply before January 15, 2022, via the 'apply now'-button on the webpage.  
Application
We'd like to receive your CV and motivation. You'll receive a confirmation of receipt from us immediately.
Introductory meeting
If we see a match, we'll be happy to send you an invitation for an introductory meeting. This can take place via Teams or on location. During this conversation you'll meet your future manager and the HR manager. You will be asked exploratory questions and there is room for your questions also.
Job interview
You will be invited on location for the second meeting. This way, you get a first impression of our organization and you can meet future colleagues. In this meeting the activities of the position and cooperation with other colleagues/departments are discussed in more detail. Some of these colleagues are therefore present during the conversation. A great opportunity to ask them what their working day looks like and what drives them!
Assessment and reference check
During the procedure, HR does a reference check to hear good stories about you and your work. Depending on the position you are applying for, you may receive an invitation for an online assessment. If this is the case, it has already been stated in the vacancy text.
Offer
If we're mutually convinced of each other, we will invite you for an employment conditions meeting where we'll make you a suitable offer. If for you the circle now has also completed, we look forward to seeing you on your first day at work at Takii Europe!