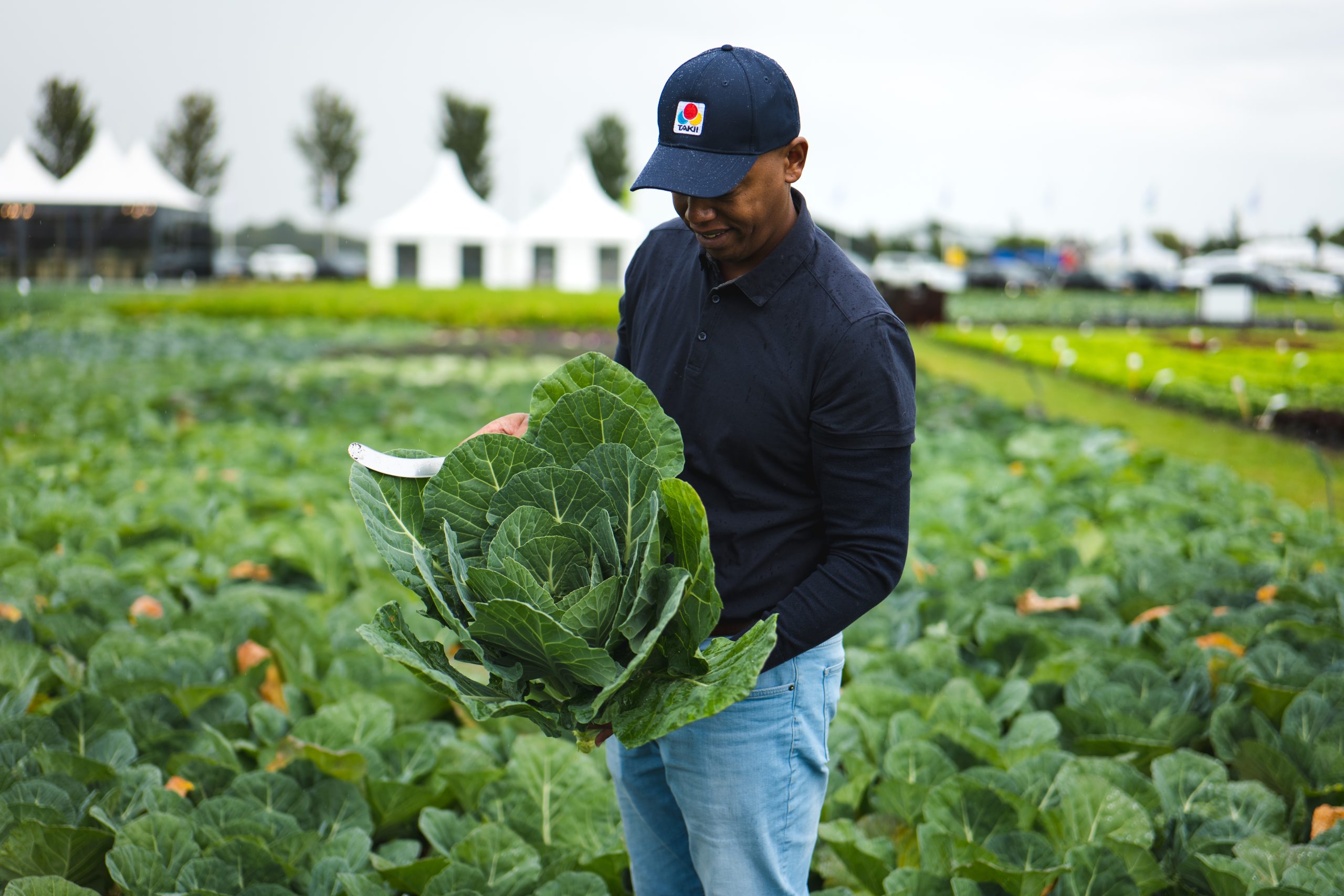 Account & Trial Manager West Africa
Takii Europe is looking for a passionate
Account & Trial Manager
Are you ready to take on a dynamic role that allows you to influence revenue growth, foster extensive networks, enhance customer connections, and introduce groundbreaking vegetable varieties into the market? Do you possess expertise in plant science, horticulture, or related domains? Are you enthusiastic about exploring new horizons through travel and dedicated to delivering exceptional customer experiences? If you answered yes to these questions, we invite you to seize this remarkable opportunity and contribute to the evolution of our business.
Recruitment for this vacancy is exclusively managed by Jobnet Africa, and we do not welcome unsolicited inquiries. All applications must be submitted through Jobnet Africa's official channel.
What you will be doing
You will be responsible for generating revenue from allocated customers and you are responsible for timely coordination, execution and evaluation of experimental and commercial vegetable trials at key growers in the mentioned areas and contribute to the positioning of new bred varieties in the market. We are looking for candidates who have knowledge of a product portfolio list to guarantee the necessary innovation, quality and quantity of our products, to ultimately optimize our long-term sales and profits targets.
Responsibilities as Account Manager:
Generating turnover within customer portfolio
Expanding the network of distributors in challenging markets
Maintain and optimize relationships and network with current customers, prospects and growers
Realise proposed budgets and monitor expense budgets and progress
Summarise opportunities, threats, competition, market potential and laws
Specify commercial opportunities to be able to respond to these developments and needs.
Develop and manage product specialisation
Connect the assigned product assortment to market/customer needs
Position assortment and experimental varieties in the market
Advise on cultivation, new varieties, screening tests, sales analyses and forecasts
Responsibilities as Trial Manager:
Receive varieties from responsible Portfolio or Product Manager and determine the test design (where, when, vegetable varieties for comparison)
Organize sowing, planting and crop care of those trials of experimental – and commercial varieties at key growers, cooperatives and institutes in the key production areas
Make use of the Product Management tool for trial setup and evaluations
Supporting the growers with technical advice on the key crops and advice on the right positioning of varieties for the market
What we expect from you
A bachelor's degree in plant science, Horticulture or in business related studies such as International Agribusiness & Trade, business economics, business administration, commercial economics, etc.
An interest to travel a minimum of 60% of working hours (domestic and foreign travel) and therefore irregular working hours.
3+ years' experience in a similar commercial position, affinity with cultivation techniques of the key crops, know-how to setting up trials.
Good verbal and written command of both English and French
International experience
Strong communication skills, including empathic power
A customer oriented and results driven personality
Takii also values your input and ideas regarding developments in the organisation. You maintain a proactive attitude in the realization that everything we do here contributes to the satisfaction of our customers. You combine the required maturity with a generous team spirit because you understand that collaboration always leads to better results.
What we do for you
Takii has gained a special reputation as a good employer. We do our utmost to create a beneficial working environment that meets the conditions for you to enjoy your job. After all, that works well for both you and Takii!
Takii naturally wants to maximise your talents. In our organisation there are plenty of opportunities for you to grow and develop yourself. And if you grow, you also get to blossom. We are always looking for future leaders and specialists at all levels in the company.
Introducing Takii
Takii Europe is an ambitious and innovative company in vegetable and flower breeding. With our motto "creating tomorrow today" we consider it our mission to enrich people's lives by breeding unique vegetable and flower varieties and producing and selling seeds.
Takii originally began as a Japanese family business. We are proud of its rich tradition. With independent branches worldwide, Takii is at home in every culture. Also in yours!
How we do things
Takii Europe may be characterised as an intentionally flat organisation. This means that we are all available to one another, because only together can we reach our goal. Our people are team players for whom quality, respect, and reliability come naturally. Everyone at Takii takes their responsibility and shows initiative. We consider this very important because Takii wants to be an agile customer-oriented company.
Apply now!
Will you join our team to create tomorrow's world today? We are looking for that one unique candidate and if that's you, we would love to receive your application via Jobnet Africa
Recruitment for this vacancy is exclusively managed by Jobnet Africa, and we do not welcome unsolicited inquiries. All applications must be submitted through Jobnet Africa's official channel.